June 2, 2022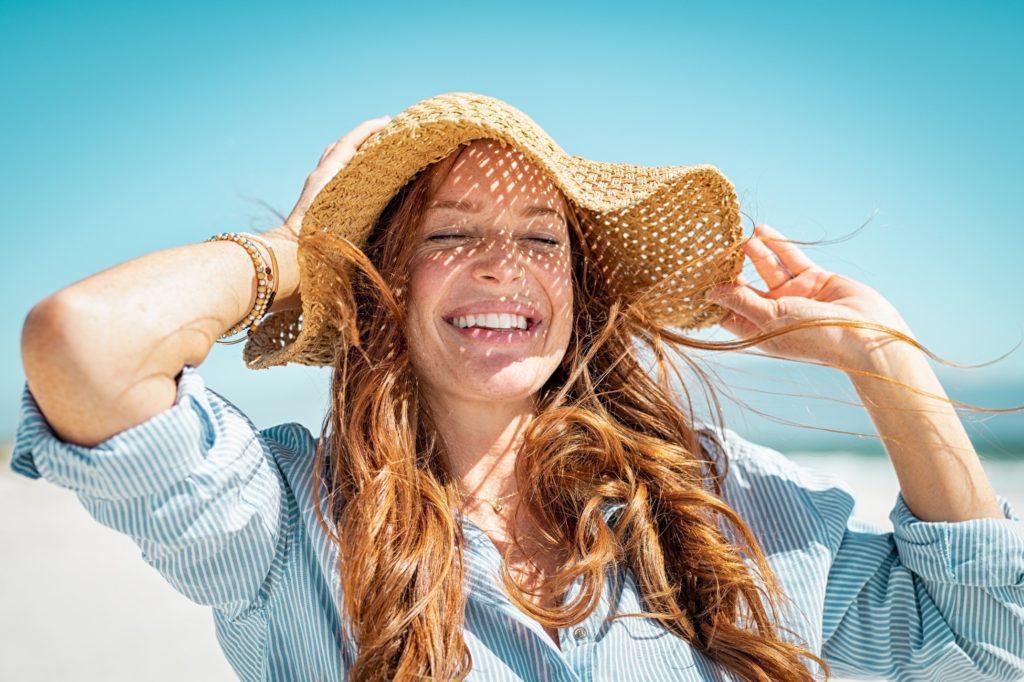 And just like that… 2022 is halfway through! While most associate the beginning of June with the start of summer, it's also important for another reason: it's Oral Health Month. Over the next few weeks, it's important to prioritize your dental care regimen. After all, taking care of your teeth and gums is about so much more than white teeth and fresh breath – it's about preserving your overall well-being too. To learn all about how you can participate in Oral Health Month, read on.
Schedule Your Next Dental Checkup and Cleaning
The American Dental Association recommends getting a dental checkup and cleaning every six months. So, if you have yet to visit your dentist in 2022, now is the time to do so! Remember, these visits aren't optional, and they certainly aren't just a quick sweep for cavities. These routine appointments allow your dental team to screen for oral cancer, check the condition of any existing restorations, ensure your gums are healthy, remove stubborn plaque, and so much more. Note: if you've already had your first dental checkup and cleaning of the year, now is a good time to make sure your next one is on the calendar.
Don't Put Off Any Recommended Treatments
At the end of your six-month dental visit, your dentist may recommend having a cavity filled or getting periodontal therapy for gum disease. Don't put off your treatment! Doing so will only allow the root of the problem to progress, wreaking havoc on the surrounding teeth and gums. Plus, summer is a great time to schedule necessary dental work since your schedule is likely more flexible and you'll have some downtime to recover.
Commit to Flossing Daily
Did you know that roughly one-third of Americans never floss? Plus, another 37% reported that they floss, but not consistently. This poor dental habit can significantly increase your chances of developing a serious oral health concern, like tooth decay or gum disease, especially since brushing alone only cleans about 60% of the surface of your teeth. So, commit to flossing daily – your smile will thank you for it!
Limit Your Intake of Sugary Foods and Beverages
Mouth-puckering lemonade, sour candies, and fizzy sodas are a few summer staples that accompany days by the pool, afternoons by the BBQ, and evenings at the movies. Unfortunately, it doesn't take long for these sugary treats to result in cavities. The key is moderation. Keep your consumption of sugar to a minimum and, when you do indulge, make sure to drink plenty of water and complete your oral hygiene regimen shortly after.
Remember, participating in Oral Health Month is about so much more than just keeping your teeth white and your breath fresh – it's about ensuring your gums are healthy, your teeth are strong, and your overall health is in good shape. That all starts with your six-month dental checkup and cleaning. If you haven't scheduled yours yet, now is the time to do so!
About the Authors
Leading our team here at El Reno Family Dentistry are Dr. Krysten Jackson and Dr. Eric Parsons. As family and cosmetic dentists, they provide meticulous, compassionate, and efficient care that is tailored to the patient's unique dental needs and smile goals. To get in touch with our office or to schedule an appointment, don't hesitate to contact our team here.
Comments Off on It's Oral Health Month! Here's How to Participate
No Comments
No comments yet.
RSS feed for comments on this post.
Sorry, the comment form is closed at this time.