August 1, 2022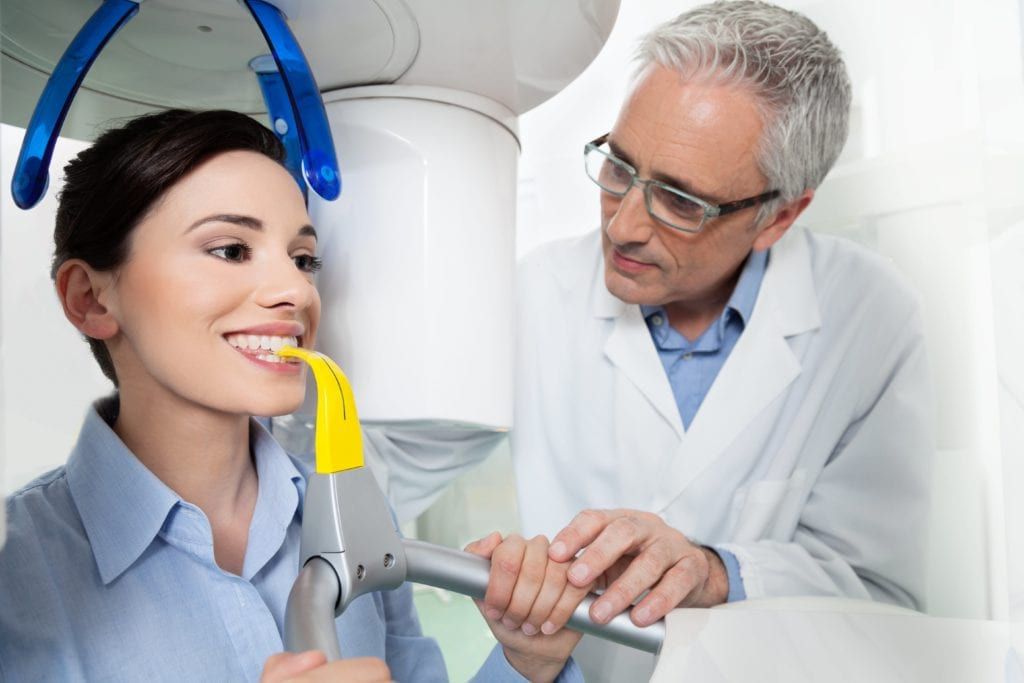 El Reno Family Dentistry prides itself on having a state-of-the-art facility, and to make sure that stays true as time goes by, we continually invest in the latest, proven equipment. The most recent addition to our practice is the Dentsply Sirona Axeos CBCT scanner, which enables us to take our diagnostic and treatment planning to the next level. But how will it affect your experience in the practice? Many ways, but here are a few of the most important ones.
A 3D Guide to Your Oral Health
CBCT stands for "cone beam computed tomography," which is a mouthful, but it basically means that our new scanner is able to create a detailed 3D image that shows all of your teeth and both jaws, which is much more than what you can get with a typical dental X-ray.
This allows our team to see the "big picture" when it comes to your oral health, which not only makes things easier for us, but you as well. Now, you can literally take a guided, 3D tour of your dental anatomy and gain a whole new understanding of the state of your mouth.
More Precise Treatment Planning
Certain procedures like a cleaning are relatively simple, while a smile makeover or dental implants is much more complicated. As such, we can now use our CBCT scanner to formulate much more precise and personalized treatment plans for complex services. This will lead to a more predictable (and positive) result for the patient as well as a smoother experience from start to finish. The images from the scanner allow us to see and take account of details that we couldn't before.
Better Long-Term Monitoring & Diagnostics
Your mouth is changing all the time as you age, but these changes happen…very…slowly. Keeping an eye on your teeth, jaws, and oral tissues over time enables our team to spot minor issues and take care of them before they can turn into full-blown problems. Using our CBCT scanner, noticing small differences between your appointments will be much easier and help us be proactive in your care. As the years go by, this can potentially save you from a lot of pain and expense in the dental chair!
At El Reno Family Dentistry, we are committed to staying on the leading edge of dental care, and we prove this every day by only using the best technology available. We will continue to update our office as time goes by, so whenever you come to see us, you can trust that you're experiencing the very best that 21st-century dentistry has to offer.
About the Practice
El Reno Family Dentistry is a general, cosmetic, implant, and sedation practice led by Dr. Krysten Jackson and Dr. Eric Parsons. They strive to serve patients of all ages and provide a wide array of services under one roof so local families can get everything they need in the same friendly location. To learn more about some of the technology we use, or to schedule your next appointment with us, you can get in touch by clicking here.
Comments Off on We've Upgraded!
No Comments
No comments yet.
RSS feed for comments on this post.
Sorry, the comment form is closed at this time.